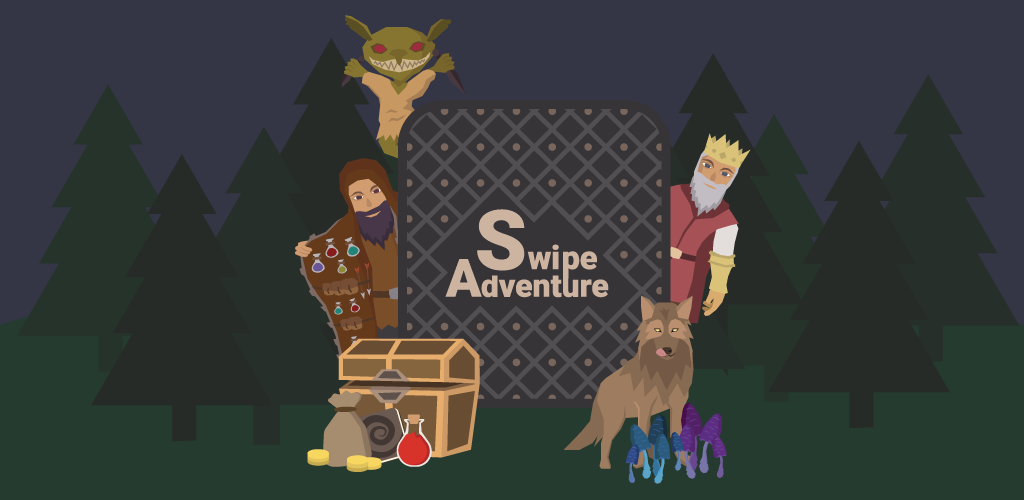 SwipeAdventure
SwipeAdventure is a swiping roguelike RPG.
Swipe left or right to make decisions.

Explore the world of SwipeAdventure and try to go as far as possible.
Evey game is different, discover new cards and interactions each time you play!




I am Axel, I made this game on my own.
I'm looking for people interested in helping me build the final game.
Contact me if you're interested!

I'm looking for feedbacks also.
Also available on